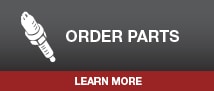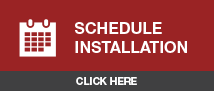 No one wants to be that person who gets stranded in a parking lot with a car that wont start due to a dead battery.
How do you avoid a situation like this?
The trick is to have your car battery changed before you get stranded.
Knowing when the time is right for a battery change is as simple as knowing the answers to the following questions:
Is your battery more than three years old?
Has your battery outlived its warranty?
Have any warning lights come on?
Have you had your vehicle jump-started lately?
Have you had to use a portable charger to recharge your battery lately?
Do the lights dim when the A/C or heat is on?
Has your vehicle had alternator or belt problems recently?
Is there visible corrosion on the battery posts or cables?
If you answered yes to any of these questions, it's probably time for a new car battery. Bring your vehicle in to Pappas Toyota and we'll replace your old battery with a new Toyota TrueStartTM battery.
Toyota TrueStartTM batteries have been tested and approved for quality by Toyota's expert engineers. These batteries are manufactured to Toyota's exacting standards for quality and performance!  Schedule your appointment at Pappas Toyota  to have your battery serviced or replaced.  We will also properly dispose of your old battery to conserve our environment!